Tag Archives:
100 Days of School
February 22, 2015
by Denise Krebs
0 comments
We had fun counting to 100 many times on the 100th day of school. Students brought in 100 treats and other interesting objects.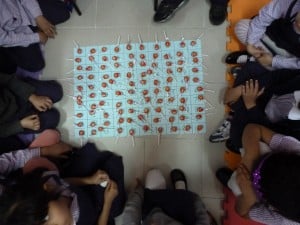 Here are 100 Oreos, each marked with a number 1-100.
We counted 100 steps in the hallway and made it to Grade 1A's class.
We danced the Macarena as we counted to 100.
Do you celebrate the 100th day of school?