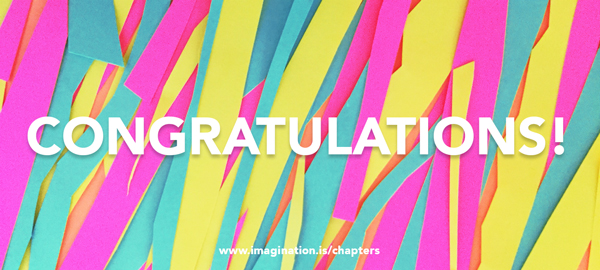 Welcome to Al Raja's new Imagination Chapter! We will be creating, tinkering, making, innovating.
We received this email recently:
Hello Friends!

It is with great pleasure that I write to inform you that we have accepted your Imagination Chapters application. On behalf of all of us at the Imagination Foundation, I'd like to officially welcome you to join the 2015-16 Imagination Chapters program. We are so excited to embark on this journey of imagination, creativity and learning with you!
Al Raja's Imagination Chapter will meet after school twice a month for two hours. (Two hours so we can make a mess and still have time to clean up.) This year it is open to fifteen  (15) only grade 4 and 5 students.
Here is a video to watch about tinkering school. Our Imagination Chapter will grow to look like this.

To learn more about what our Imagination Chapter might look like…

More Resources for Parents:
Imagination Foundation's Imagination Chapters
Power of Creative Play
Value of Creativity
Watch Caine's Arcade to see how the Cardboard Challenge began.
We will begin on 18 February, 1:45-3:45 p.m. We meet every other week.
For more information, talk to Mrs. Denise or Mrs. Verna at Al Raja and check out our new blog at: http://imaginationbh.edublogs.org/