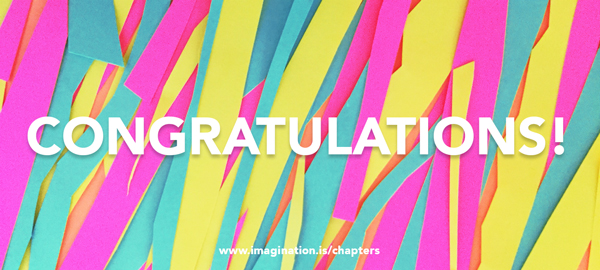 Welcome to Al Raja's Imagination Chapter! We will be creating, tinkering, making, innovating.
Al Raja's Imagination Chapter will meet after school twice a month for two hours. (Two hours so we can make a mess and still have time to clean up.) It is open to fifteen (15) only grade 4 and 5 students.
Here are the slides from the presentation at school, so you can learn more about IC.
More Resources for Parents:
Imagination Foundation's Imagination Chapters
Power of Creative Play
Value of Creativity
Watch Caine's Arcade to see how the Cardboard Challenge began. Our Imagination Chapter will begin with our own Cardboard Challenge.
We will begin on 4 October, 1:45-3:45 p.m. We meet every other week.
For more information, talk to Mrs. Denise or Mrs. Peggy or Ms. Elizabeth at Al Raja and check out our blog at: http://imaginationbh.edublogs.org/